From Oceanus Magazine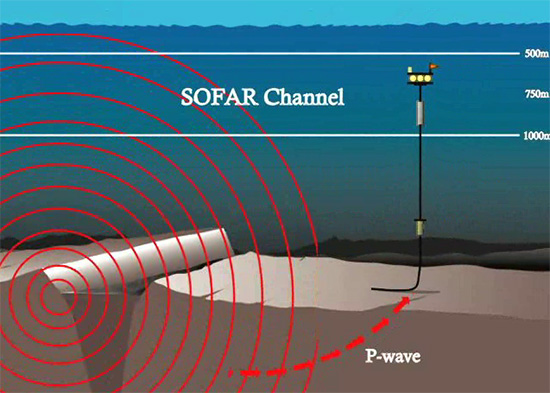 Transmitting Sound Energy
Animation demonstrates how the SOFAR channel works to efficiently transmit sound energy from earthquakes and whales (with actual sounds of earthquakes recorded by hydrophones)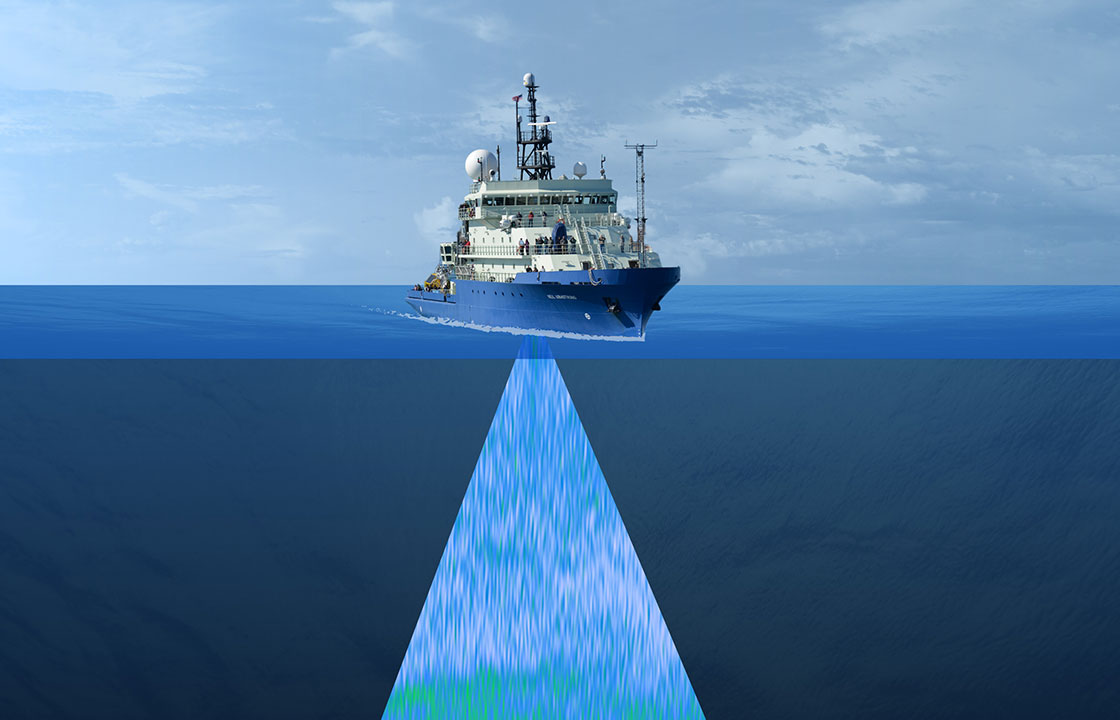 Illuminating the Ocean with Sound
WHOI's new research vessel Neil Armstrong is equipped with an EK80 broadband acoustic echo sounder. It uses a wide range of sound frequencies to give scientists the ability to distinguish among different types of marine life.




The Music of Sound
And now for something completely different: Arthur Newhall, an underwater acoustics researcher and a musician, has found an interesting way to combine his two areas of expertise.




Acidity and Sound
OASL scientists respond to claims that acidification of the oceans will cause increased sound propagation and more sound pollution.




A 3-D Underwater Soundscape
A venerable squadron of vessels and vehicles, as well as tons of equipment and dozens of people, are called in for the largest oceanographic field experiment in the 76-year history of Woods Hole Oceanographic Institution.




Sonar and Marine Mammals
Legal struggles hinder the ability of scientists to conduct their research.


Click here to view more Oceanus articles regarding sound in the ocean and sound and ocean life.

WHOI News Releases

Now in Broadband: Acoustic Imaging of the Ocean
Researchers at Woods Hole Oceanographic Institution have developed two advanced broadband sound systems that they believe could represent the acoustic equivalent of the leap from black-and-white television to HD TV. For oceanographers, this could mean a major upgrade in their ability to count and classify fish and to pinpoint tiny zooplankton amid seas of turbulence.


Other Related Links
OASL/AOPE Contact Information
AOPE Home Page
WHOI Home Page
Other Acoustics Research Labs
Other Related Acoustics Sites
Libraries and Models
Frequently Asked Questions
Utilities
CSIRO Seawater toolbox for Matlab
A Matlab toolkit developed by CSIRO for calculating the properties of sea water.
Visit Website
M_Map
An advanced mapping package for Matlab by Rich Pawlowicz.
Visit Website
SEA-MAT
A variety of Matlab tools for Oceanographic analysis collected by the U. S. Geological Survey.
Visit Website